overview
eHospital Systems
eHospital Systems is a customizable, comprehensive, and integrated Hospital Management System designed to manage all hospital operations. The ideal client base for eHospital is Healthcare facilities, multi-specialty clinics, and medical practitioners. Multi-Location functionality allows your hospitals, satellite clinics, and medical stores to be interconnected. Traditional approaches encompass paper-based information processing as well as resident work position and mobile data acquisition and presentation. The customizable alert software sends the text, IM, and email reminders and improves the quality of patient care. This hospital management software helps you to be aware of revenue streams, patient records, and other critical metrics in real-time at your fingertips. It allows electronic sharing of patient records with other providers and medical applications and manages the overall health of patients such as patients and providers can see lab results and history online, securely chat with providers, schedule the next appointment. Our Health care Management system Software is user-friendly and with no error that is usually associated with handwriting. Pulling up server or cloud information is now quickly done with new technological computer systems, yielding optimal performance. Patients can find doctors and book online appointments based on specialty, rating, fees, and availability. Organizing doctor schedules, collating patient notes, and handling payment is effortless. Doctors and Patients can check the calendar on mobile phones and live less chaotic lives. Hospital Management System Software is available for on-premise and on-cloud installations. Ecubes developed eHospital Systems – Hospital Management Information System based on the best practices around the world.
Modules Covered
Solutions we served includes
Patient Registration

Patient Registration module of Dental Software eDentra is designed to manage vital information for the patient information chart, which marks the outset of demographics capture. It encompasses the patient's name, address and contact information, birth date, employer, and insurance information.
Unique patient ID for tracking visits
Automatically verifies patients' benefits eligibility using secured electronic data interchange
Sends updates through SMS text messages or emails to reduce no-shows.

Appointment & Scheduling

The Appointment & Scheduling module of Dental Software eDentra is designed to manage the effective scheduling of appointments of patients for the doctors, laboratory, and radiology services.
Quick and effective patient scheduling
Online and offline appointment availability
Patients and staff can check appointment status
Sends updates through SMS text messages or emails to reduce no-shows.

Outpatient Management

Outpatient Management module of Dental Software eDentra is designed to manage everything related to Outpatient activities.
Straightforward Patient Billing / Insurance Claims and Collection
Organized services, e.g., Consulting Services, Procedures, Medicines, X-Ray, Labs, MRI, etc.
Manage invoice, payment due, and advance payment
SMS for patient notification, payment, next vaccine dose
Generates various reports and analytics to provide the insights to operations

Inpatient Management

Inpatient Management module of hospital management system is designed to manage all Inpatient department needs. Patient Demographics along with the details of Admission, Room, Consultant, Surgeon, Diet, etc. and the Advance Payment made are entered into this EHR System
Unique admissions number generated for each patient
Easily manage admissions, discharges, and transfers
Quickly search for and allocate a bed, ward, and room by availability or cost
Ensures correct discharge process is followed
Generates comprehensive discharge summary
Records and generates related documents, e.g., consent forms for electronic signature
Forms that require patient signature are in regional language and English

Billing

Billing of all Inpatient and outpatient consultancy and services with details of Patient Information, Services provided daily like Room rent, Operation, Delivery, Oxygen & Other Gases, Consultation, Nursing Charges, Laboratory tests, X-ray, Ultrasound, Medicines, Procedures, etc.
Paper-Based and Electronic Claim billing services to insurance companies
Vital data for MIS reports
Payment Overdue alerts for better revenue cycle management

All Department Management

HMS manage all department in the hospital like front desk pathology, pharma, IPD, OPD reception, doctor panel, inventory, TPA, Ambulance, MRD Report, website management online appointments, account HR  etc
ROI Benefits
Our clients are able to increase end-user productivity without sacrificing usability.
Why choose us
We make clients "Not Sale"
Data Prevention

We take care of client data and assure for all security measure and prevent data loss while design, update and maintain.

Fast & Reliable

Our Service support team assured to resolved any type of support ticket in mean time.,

Innovation partnership

Adopt a collaborative approach to innovation, by leveraging innovation ideas, future references, alliances & partners.
Expertise
What are benefits of a Hospital Management System?
The Hospital Management Information System Software allows easy access to patient data to generate various records, including classification based on demographic, gender, age, and so on. It is especially beneficial at the ambulatory point, hence enhancing continuity of care. Internet-based access improves the ability to access such data remotely.
It helps as a decision support system for the hospital authorities for developing comprehensive health care policies.
It efficiently engenders the running of finance, the diet of patients, and also the distribution of medical aid. It gives a vivid picture of future hospital growth.
It reflects an improved drug usage monitoring system, including its effectiveness. It relegates adverse drug interaction to the background and gives a push to appropriate pharmaceutical utilization.
Integrated Inventory Management keeps track of all hospital stocks from medicines to linens and helps you keep the optimum level of stock all the time. It also minimizes the lost stock due to theft and misplacement.
It enhances information integrity by a reduction in transcription errors and duplication of information entries.
Hospital Management System is easy to use and eliminates errors caused by handwriting.
The latest technology gives perfect performance to pull up information from hosted or cloud servers.
It provides all data in a single platform, hence enables Business Intelligence Module to provide valuable insights into hospital operations and the quality of patient care.
It enhances the overall health care experience in a healthcare facility.
It improves the communication and interaction of doctors with their patients.
It reduces expenses of an organization because of less paperwork, improved safety, and reduced duplication of testing.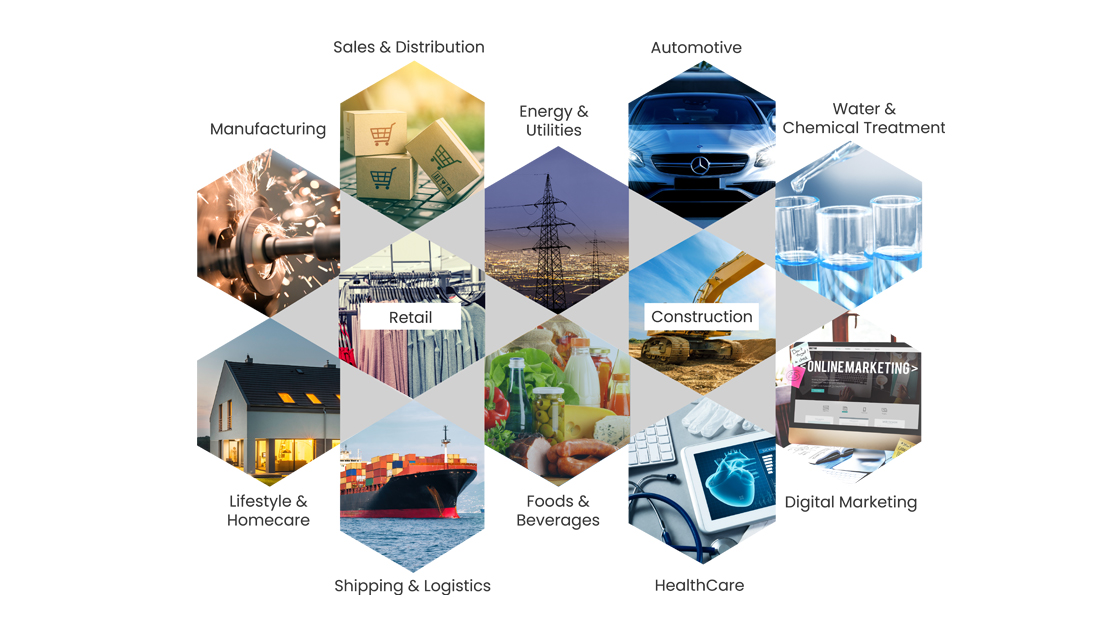 Customers stories
You give the very best support of any company that I have ever dealt with. I am truly amazed at how quickly you always respond to questions that we have. You seem to be waiting there just to answer our questions. Your wonderful service is what any company should strive towards… and you can quote me on that. - Binod Singh - Depark Lucknow
Your company as a group defines what a software company should be. I rant and foam praises towards your product to anyone who will listen. You and your team continue to stand head and shoulders above any other software vendors that we deal with as far as quality of the product, quality of support, and knowledge of the product by those who do the supporting.- Ashutosh Singh -JDA Lawns Lucknow